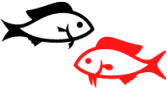 The Top 3
Free Traffic Sources

That
The Super Affiliates Really Use To
Make Bank Online, And Now
You Can Join Them!

Traffic Problems? Solved.
(after you've seen this)
If this sounds not enough HYPED UP too simple for you, please read on...
Traffic & Income Proof
These are results from my online business. I can prove it.
I don't know you. So these are NOT some BS "guaranteed results" or income suggestions for you. This is a real business.
From: The desk of Tim Ikels
Dear friend,
I respect your precious time, so let's get straight to the point:
Online business & affiliate marketing means fun.
It can be easy and extremely profitable - IF you have enough traffic.
Now, we basically have two options here:
Some 'gurus' want you to believe that paid traffic is the way to go.
But is it really?
If you're somewhat like me, you gave it a try at some point...
I know I did.
Long story short: It's anything but easy to make it work. (= profitable)
With paid traffic, you don't start at zero. (which is hard enough)
No, you start at -$800,00.
Or whatever dollar amount I wasted.
To keep things honest between us:
It can work, but only if you spend ungodly amounts of time and resources on it.
And if you have a 'high-ticket backend' to recoup losses on the front-end.
I don't know about you, but: I don't like losing money!
And that leaves us with option #2:
Organic or 'free' traffic.
And that's when we come across this...
"Push The Button To Get Free Traffic"
To practically understand why Traffic Endgame will work for you - and how it does NOT work - I really need you to push the button, now:
If you can read this, 2 important things just happened:

1. You proved that you can follow simple instructions and that you're able to take action,
(so - obviously - you are NOT the problem) and

2. This button actually works the way it is intended to - in total contrast to the nonsense "push button traffic software" by some shady marketers.

Let me repeat: It's NOT your fault that you couldn't make them work.

These "push button funnels" are solely designed to make the seller rich - and that's it.

It makes me really angry to even think about it.

Any "push button traffic software" simply CAN NOT work properly and sustainably.

Look, if we ever meet in person, I'd love to share over a drink with you why exactly they can't work. But for now...

Let's skip wasting time with this nonsense and get straight to something that actually does work!

Introducing:
Traffic Endgame
One last thing before we dive into the training...
There is no "100% automated and completely hands-off traffic" because we always have to put at least some time and effort into it.
Yep, there I said it.
It takes work.
Now, we probably just lost 80% of all people who read up to this point.
But that's ok, because if you're still reading:
You just qualified yourself as being serious about your online and affiliate marketing business.
And therefore you'll likely appreciate what I'd like to share with you:
Let's Put An End To All Traffic Struggles
100% 'no-investment-needed', evergreen, and highly targeted traffic sources only.